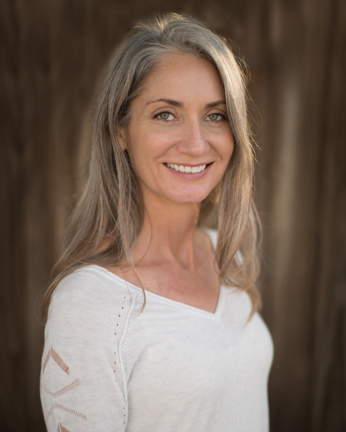 Dr. Joni Stier began her journey to become a holistic healer as a child watching her grandfather garden his small Leucadia parcel. He would snip stalks of parsley and aloe vera and tell her, "it's good for you". Intrigued by his awareness that health is a conscious activity, she came to expand upon the knowledge that our environment, how we nourish our bodies, how we move and what we think all affect our well being.
Joni continues her lifelong passion of understanding how to live a healthier, more fulfilling life through an integrated exploration of Western nutrition, herbology, Oriental Medicine, Acupuncture and Chiropractic. Her approach to holistic care is a dynamic balance between ancient practices, intuitive creativity and current scientific research. She aims to treat the person, not just the symptom, by deep listening, perceptive observation and compassionate understanding.
Joni is board certified to practice acupuncture and chiropractic in the State of California and is an NCCAOM (National Certification Commission for Acupuncture and Oriental Medicine) Diplomate of Oriental Medicine. In addition to acupuncture, Joni employs skills in Sacro Occipital Technique, Applied Kinesiology, Neuro Emotional Technique, and dietary and lifestyle advising to restore balance and awaken the body's innate healing potential.
She deeply believes that when we are in our healthiest and most balanced state, our relationships, families and our communities become healthier as well. Joni is inspired by the evolving beauty and community spirit she found with her recent homecoming to north county San Diego. She is honored to support you on your path to vibrant health.
Dr Stier's Philosophy
I strive to deliver patient care that is based in excellence and therefore dedicate myself to long hours of study, seminars and research. I am passionate about continually advancing my skill set.
I believe compassion is the key to moving others towards improvement and is essential to every patient relationship. I am convinced that our bodies can heal themselves if properly cared for and I emphasize self-responsibility in a supportive and caring environment.